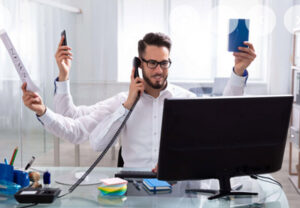 For those that think they must offer both a perpetual/on premise solution plus a subscription/cloud solution from the same business unit, here are some issues:
I published a post on the challenges between these 2 models some time ago: (https://growthprocess.com/2019/09/29/making-the-transition-from-on-premise-to-saas-solution-provider/).
Since then, several companies have approached me to say that's nice, but we can't just stop shipping perpetual offerings – can you help us?
In this, I attempt to outline an approach.
Customer Success (CS) must be the core philosophy
CS must be high level & pro-active, and the CS function typically reports to the CEO in successful Subscription Model companies. Customer Success starts with Sales, so Sales must take a value-oriented approach to help prospects choose solutions that are best fit. Sales must avoid over promising product capabilities. This is a big change form perpetual model practice.
To avoid the "Perpetual Model Financial Drug" issue, revenue recognition must be the same for SaaS & On-Prem.  This means that the On-Premise solution Priced & Sold as an annual subscription / Not a perpetual license.
To ensure that your sales team does not ignore either product model, Sales Compensation must be the same for SaaS & On-Prem for both Earning Events & Pay Events. This is extremely hard to achieve and requires substantial financial resources.
Engineering must have one source tree! If not, how do you allocate engineering effort?
This means On-Premise customer upgrades must be automatic!
Most Customers with On-Premise installations will not agree to automatic upgrades or user analytics outside their firewall.
In SaaS/Subscription products, we include user analytics to provide early signals of increasing and decreasing use.  This is essential to achieve high renewal rates.
Do you have any Perpetual product customers that will allow such analytics to escape their firewall? Along with these issues is the challenge of converting your Sales teams to a value-oriented culture. This is not easy; it will be disruptive.
Contact us if you need help with these issues.